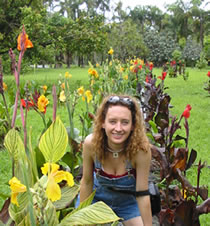 After finishing a Bachelors in Business Marketing, I went to Paris to become fluent in French and remained in France for 12+ years with a successful career in international marketing for the majority of my sejour. Upon returning to the USA ongoing health concerns had become serious. Neither European nor American healthcare professionals of any discipline could determine the source and their solutions didn't provide any relief while the dysfunctions continued to escalate.

I had given up on finding solutions to the many serious problems which began to reveal themselves in very subtle ways in my teens. Several times over the many years I had reached levels of no hope of ever finding solutions. In my thirties an alternative medical doctor I met for allergy testing, recognized on sight that I had mercury and lead poisoning, which was verified with medical blood and urine tests. At that time my health dysfunctions were far reaching and seriously affecting every organ system in my body. This brilliant discovery launched my arduous journey towards better health, and in many ways opened Pandora's box. What transpired over the years of treatment and how things evolved has been mind boggling.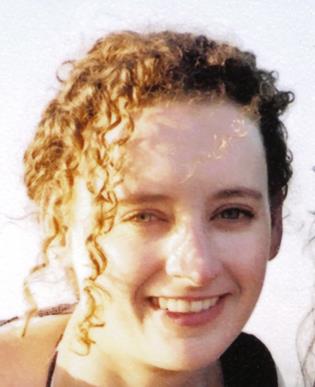 Once I had that single puzzle piece I hit the ground and started sprinting. I did what I could to help my body function more easily which required a lifestyle makeover. My motivation to find solutions, given that I lived with the problems 24/7, surpassed that of anyone else to help me. So I went looking for information and solutions everywhere and anywhere. What I discovered along the way turned everything I thought I knew upside down and insight out which was necessary if I was ever going to have a body that functioned better.
I returned to school, not to fulfill a pipe dream nor to cross something off my bucket list, but because I was on a mission to get my life back. It took more than 10 years to find my way out, and I got way worse before things turned around. Sometimes our worst challenges are blessings in disguise.
I completed studies in nutrition, holistic and alternative health and herbalism. I continued to branch out to understand how dreams, imagery, thoughts, emotions and spiritual work influence body function, chemistry and hormones which lead me into becoming a hypnotherapist, Interactive Guided Imagery therapist and naturally integrated art therapy, dream work and family/systemic constellations. With each passing year I realize how fast change can be manifested when a person's dreams, imagery or art therapy is used for insights and guidance. All of my education, training, personal study and experience naturally lead me right into Native Spiritual Practices which are so deeply rooted in the wisdom of nature.
Society and our education teach us that someone else has our answers. Not true. You have your answers - with the right guidance they can be reeled right in.
I am good at what I do because I know instinctively where a person is getting stuck and have the tools to help people find their way out.

Krista Umgelter