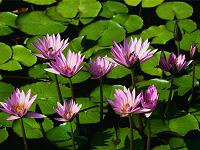 Are you living your life from the inside out or the outside in?

Are your life choices made from who you really are?
Or are your choices chosen for you by your education, surroundings, upbringing or social pressures?
Are your choices made to please others without regard to yourself?
OR, are your choices made to disturb and cause conflict for others?
If your choices are being made to please or disturb others than you aren't living your life - you are living the life that outside forces have chosen for you.


Get on your path by learning how to live from the inside out
Live YOUR life
My goal is get you living from the inside out so your life is the life you choose and are choosing each day. My work will get you to your path while providing you the tools to use as much or as little as you want when you are on your path.
I draw on whatever tools I have to get you from here to where you want to be. My goal is get you on your path as comfortably as possible and give you what you specifically need to stay on it.
I have experience working with youth, adults, groups, animals, buildings and land. Buildings and land have their story, history, needs and issues too which influence occupants, productivity, purchase/sale and well-being.